VMware Player vs VirtualBox: Graphics Performance Review
2021-07-20
This review compares the graphics performance of VMware Player and VirtualBox.
The comparison results are useful to know when you want to run graphics intensive workloads virtualized on a standard Windows PC.
There are virtualization solutions that support full GPU passthrough (requiring a dedicated GPU for the virtual machine) such as Unraid, VMware ESXi and QEMU/KVM.
These solutions are much more complex to set up and are out of scope of this review.
Test setup
The virtualization hypervisors are the free VMware Player version 16.1.2 and VirtualBox version 6.1.22.
The host computer has an AMD Ryzen 9 5900X with 64GB DDR4 RAM and a GeForce RTX 2070 8GB GPU. The host operating system is Windows 10 Pro version 21H1.
The virtual machines are configured with 4 CPU cores and 8GB of RAM. The guest operating systems are Windows 10 Home version 20H2 and Ubuntu version 20.04.2.

The VMware virtual machines have "Accelerate 3D graphics" set to "on" and 8 GB of graphics memory. The VirtualBox Windows machines have the VBoxSVGA Graphics Controller with 256MB of Video Memory. The first virtual machine has "Enable 3D Acceleration" set to "on" and the second one does not. The VirtualBox Ubuntu machine has VMSVGA Graphics Controller with 128MB of Video Memory and "Enable 3D Acceleration" set to "on". These are the best graphics settings available.
3D Benchmark Results
The benchmarking was performed with FurMark and the good old RTHDRIBL for Windows.
Unfortunately the Linux version of FurMark was quite old, so the Windows results contain benchmarks with both the old and new FurMark versions.
FurMark was run with 800x600 resolution and RTHDRIBL with 640x480 resolution.
| Average FPS | Host Windows | VMware Windows | VMware Ubuntu | VirtualBox Windows | VirtualBox Windows (w/o 3D Acceleration) | VirtualBox Ubuntu |
| --- | --- | --- | --- | --- | --- | --- |
| FurMark 1.26 | 297 | 207 | n/a | 36 | n/a | n/a |
| Old FurMark (GpuTest 0.7.0) | 498 | 283 | 495 | 100 | n/a | 115 |
| RTHDRIBL | 1220 | 370 | n/a | 47 | n/a | n/a |
VirtualBox Windows with 3D Acceleration enabled had serious graphics issues (see Image 1) and mediocre performance. VirtualBox Windows without 3D Acceleration was unable to start any benchmarks, but it didn't have any graphics artifacts.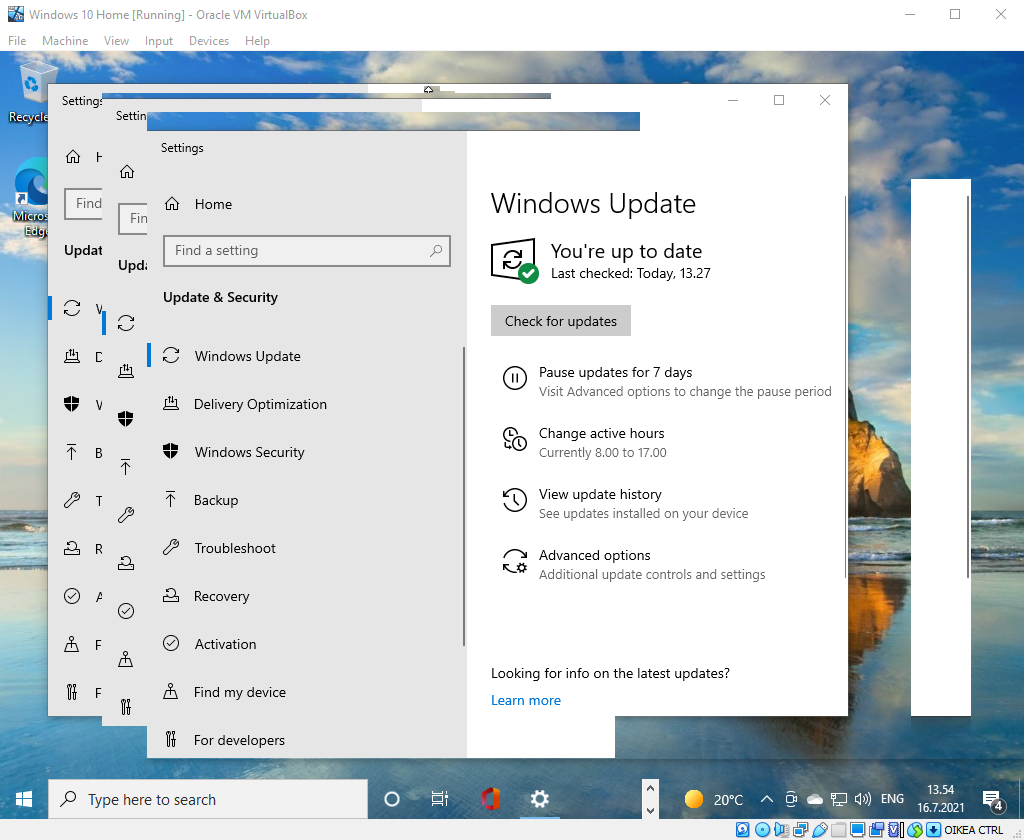 Image 1. VirtualBox Windows graphics artifacts
But can it run Crysis?
They should, but specifically Crysis, no.
With VirtualBox Ubuntu I ran into graphics glitches with Steam (see Image 2) and was unable to install any games. With VMware Windows and Ubuntu the installation was successful, but the game did not start.
The same thing with CS:GO on Windows. This time there was an error message (see Image 3).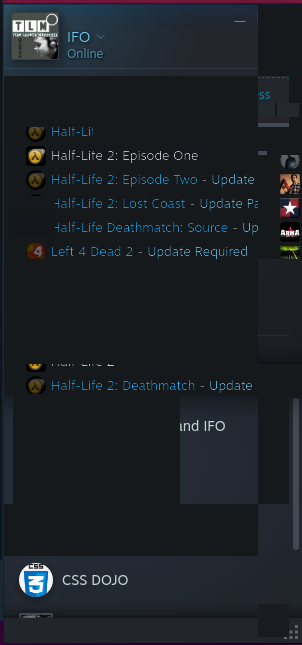 Image 2. VirtualBox Ubuntu graphics artifacts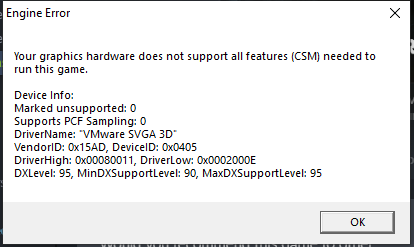 Image 3. VMware Player Windows CS:GO Error
Surprisingly CS:GO worked a bit with VMware Ubuntu. Only 10 FPS in the menu, but over 100 FPS in game.
Unfortunately the game is unplayable because the game view just spins around. Looks like the mouse should be locked to the center of the screen, but it is not. There are no mouse settings in VMware Player (there are some in the paid Workstation version). Connecting the mouse directly to the virtual machine (https://kb.vmware.com/s/article/1033435) causes CS:GO not to start at all or to crash immediately if plugged in while in game.
On the other hand, some games are working. Age of Empires III: Definitive Edition works very well on VMware Windows, even though it complains a bit while starting up (see Image 4).
On VMware Ubuntu the error messages are fatal (see Image 5) and the game does not start, even though it works perfectly on a bare metal Linux installation with Proton.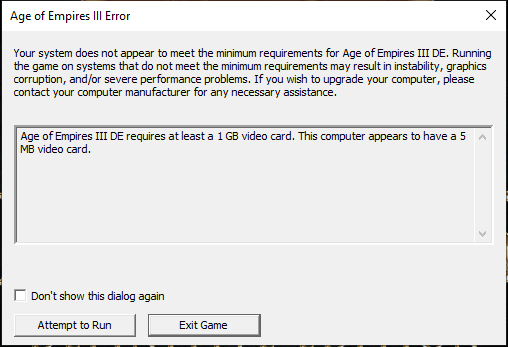 Image 4. VMware Player Windows AOE3 Warning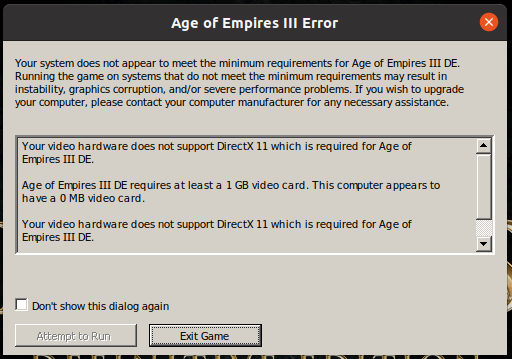 Image 5. VMware Player Ubuntu AOE3 Error
Maybe the games would be playable with tweaking, but that is out of the scope of this review.
Conclusion
VMware Player offers solid GPU performance both in Windows and Linux.
VirtualBox offers less GPU performance (and some glitches) in Linux only. Avoid VirtualBox 3D Acceleration with Windows guest OS.
Whether you will be able to run games depends on the game and if it can be tweaked. Only one of the three tested games worked out of the box; the Age of Empires III: Definitive Edition in VMware Windows. □